Wireless AC All in One function,Centralized Network Management

Sundray wireless AC controller with high compatibility and integration. Set wireless AP management, user authentication, marketing push, passenger flow analysis, Internet behavior management, Internet behavior audit, traffic control, VPN, enterprise-class firewall, network management system in one.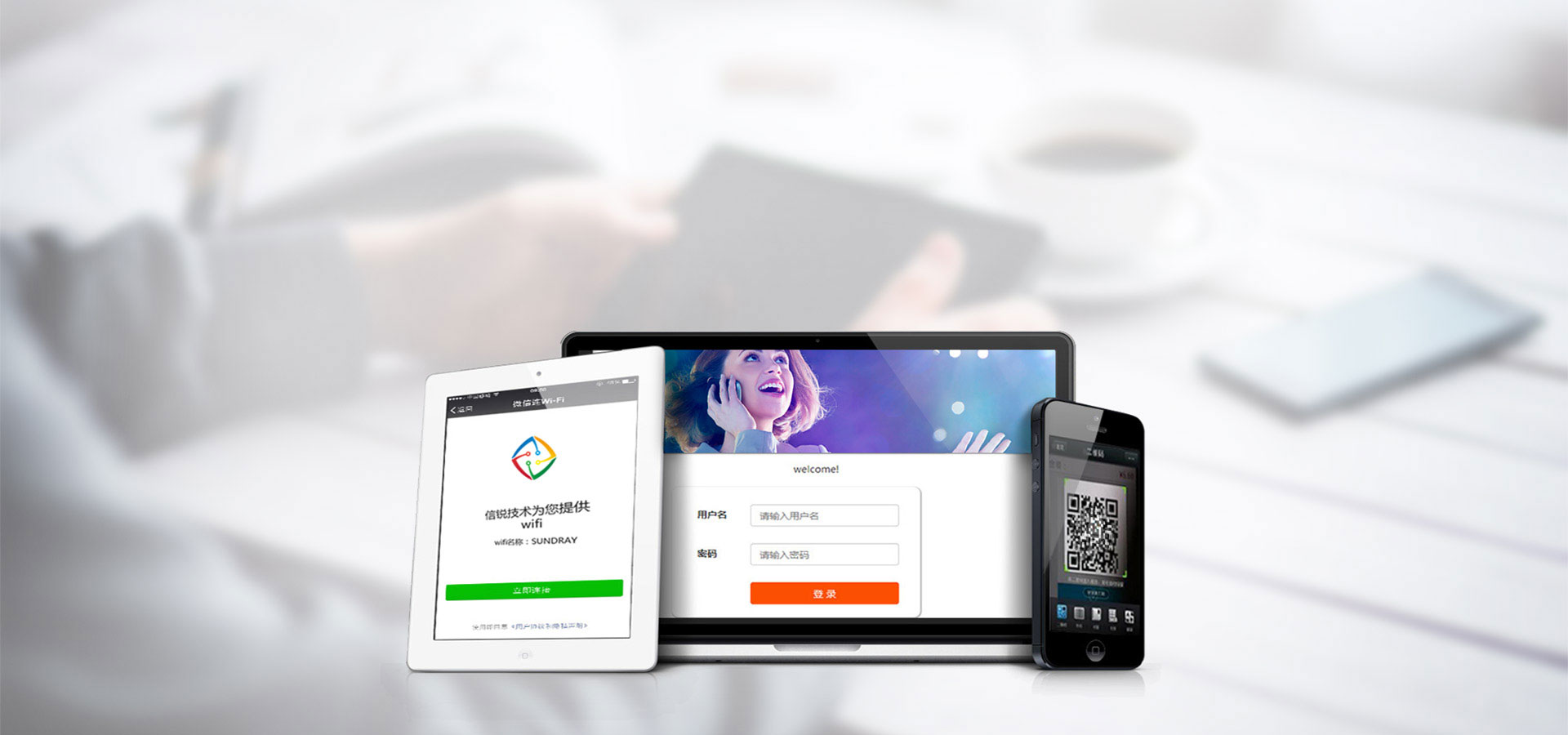 Bulid-in 12 Authentications, No More 3rd Party Portal Server Needed
One more way, One more option
Portal、SMS、QR code,Temporary guest、MAC、Wechat、APP、CA certification、
RADIUS、LDAP、802.1X & 3rd party.

Safest Wireless Controller
Safer connection

Accurate identification of the access terminal, the case of wireless AP, VLAN users intelligent isolation, exclusive anti-phishing AP function;
Safer internet experience

Build-in APP & URL database, more than 2400 APP & 30 million URL address, update every 2 weeks, combines with IAM & Audit function to ensure the safety of all the internet behavior;
Safer office

Enterprise level firewall. Isolation of office and guest. 1 button to close the portable wifi,AD-Hoc;
Safer data

Wireless communication tunnel encryption, wireless data encryption, to protect user data security.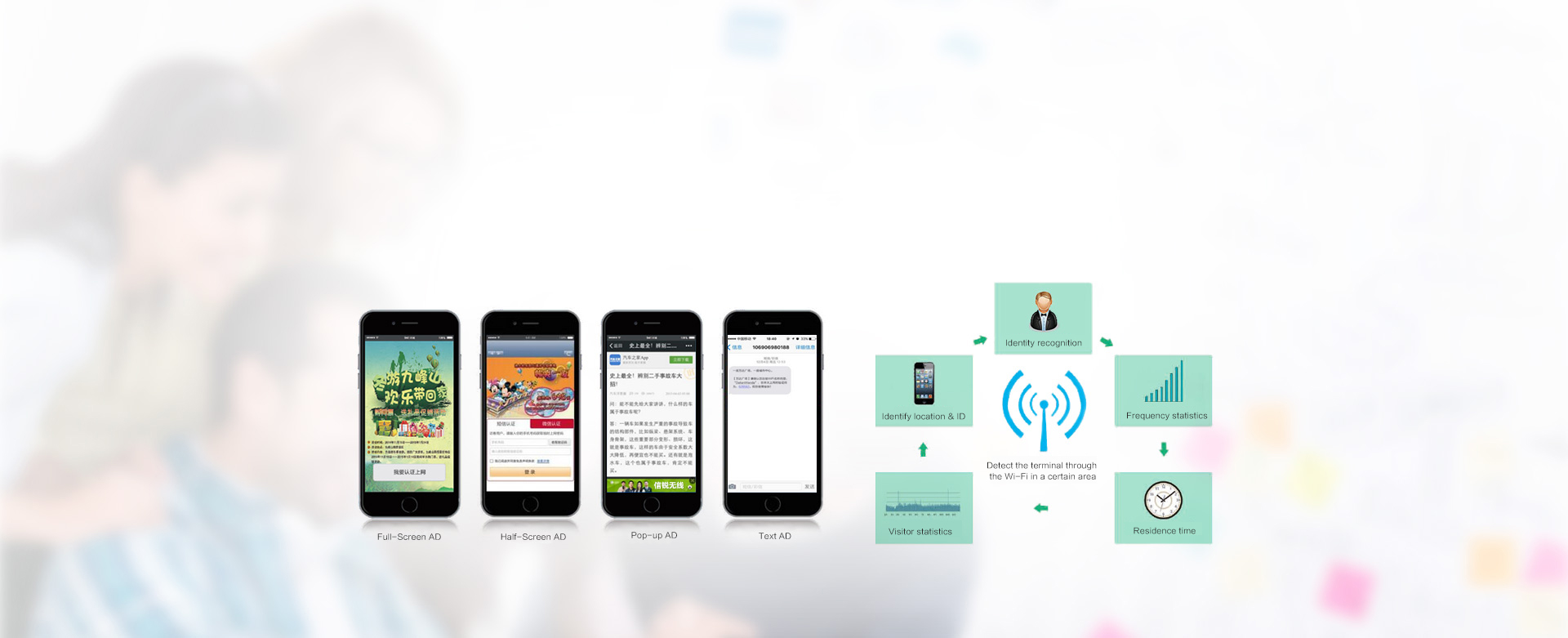 The smartest wireless marketing function
Exclusive wireless marketing platform, support: SMS, graphics, web pages, custom page push, advertising forms at your own free will;
According to different terminals, time, location, access to push different ad content,more humanized intersting ad could be made for users;
Client flow analysis,heat map analysis,labelling for end users, more acurrate and intuitive,simplify your business and marketig plan.
Faster wireless experience
Application identification,Intelligent distinction between Internet behavior
Core business first

Flexible identification office, entertainment, video, download and other online behavior, priority to ensure that the office business bandwidth based on the application of air interface resource management;
Exclusive internet access management
Custmize your own internet access

IAM base on application,and bandwidth usage
Smooth L2/L3 roaming, internet access anytime and anywhere.
Sundray wireless AC controller supports seamless roaming, between different AP signal coverage, access terminal switching speed is not higher than 20ms; within the same network, one certification could runs in different sites.
Visiable management platform, make all the management eaiser
Sundray wireless AC controller exclusive visual management background, all wireless devices operating situation graphically, graphically presented, bid farewell to the traditional wireless background complex command line debugging.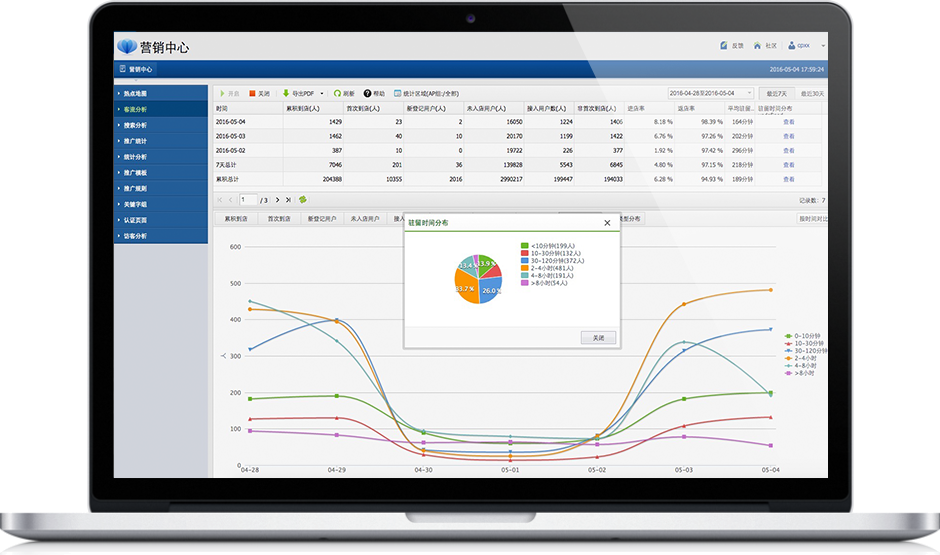 Wireless & wired centralized management, support different level authorization
Real multi-network management in one platform, wired and wireless integrated management capabilities, network management easier;
More hierarchical sub-rights management functions, simple and humane, for you to reduce 70% of network management workload.
Wireless AC Inspection Certificate
Sundray wireless AC equipment has passed the Ministry of Public Security public Wi-Fi security monitoring
CE Certification

Wireless AC Sales License

Wireless AC Audit Certification

Wireless AC Network Certification

Wireless AC Test Report
After sales service commitment
For user feedback technical problems, Sundray engineers will respond within 30 minutes and make processing;

System software upgrade, get more new features than the original version, better optimization results, while the user experience will be enhanced;

Hardware failure during the warranty period, to provide good first service, to help users resume business in the shortest possible time;

For the needs of users, Sundray provide exclusive backup service, to ensure that the network are up and running.